Today I noticed that Tidbyt's clock was off by 20 mins. I tried changing settings on default Clock app and I tried also adding a new app to Tidbyt to try forcing Tidbyt to sync time. This didn't help.
As a second step I tried turning it off and on again both by plugining out the cable and by long pressing the restart button on the back.
As a result of this Tidbyt is now stuck on a Tidbyt animation. I'm not able to connect to it from the app any more.
This is the error I'm getting in the app.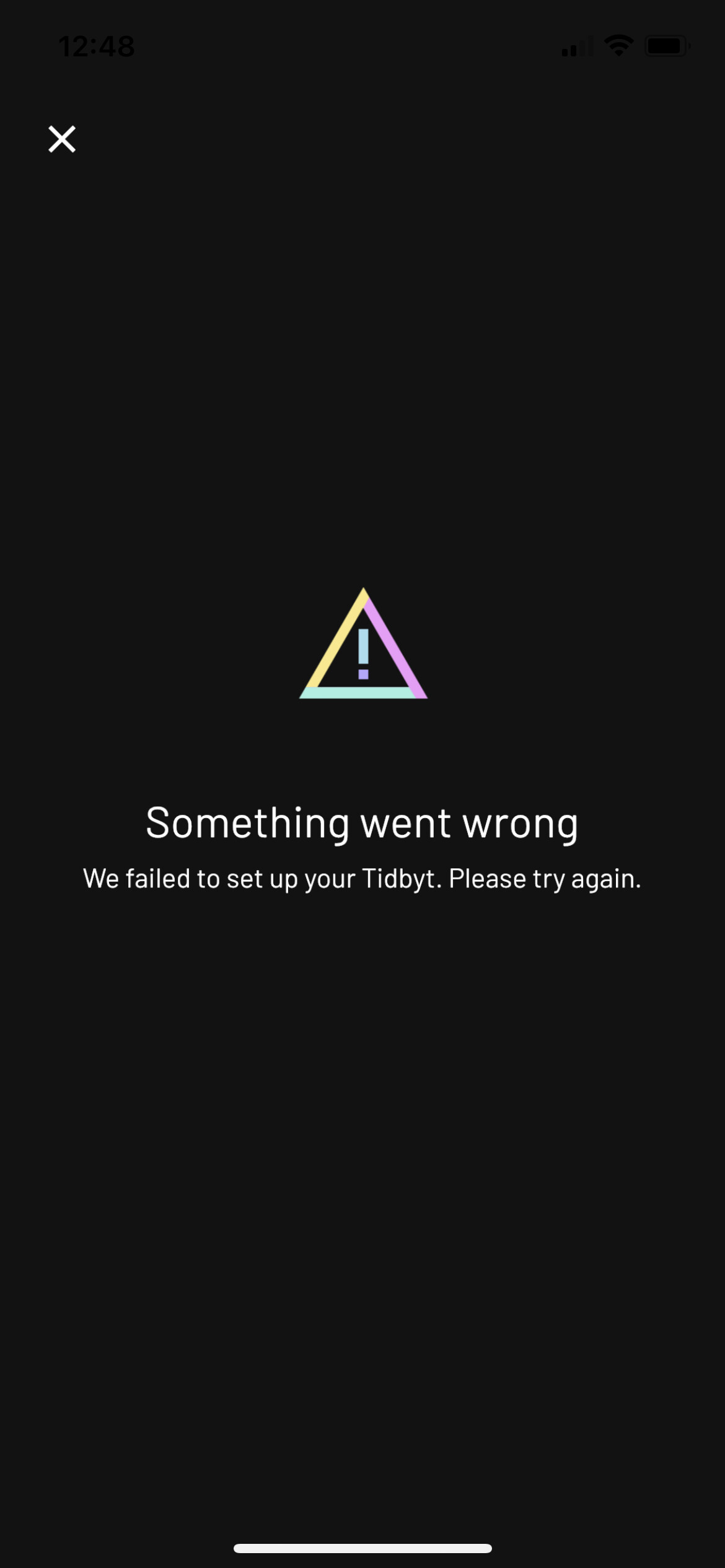 Please help.