Setting up your Tidbyt takes only a few minutes. Here's the short version:
Plug in your Tidbyt with the included USB cable and plug.
Click on Set up new Tidbyt and enter your Wi-Fi info, and some other details.
Choose what you'd like your Tidbyt to show.
---
Here's the process in a bit more detail.
To start with, unpack your Tidbyt box and find the USB cable and plug: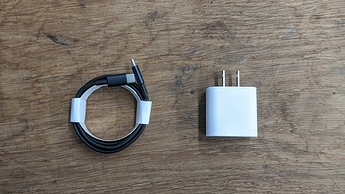 Plug the USB plug into a wall outlet, and use the cable to connect it to the Tidbyt. Your Tidbyt should turn on immediately and show a screen like this: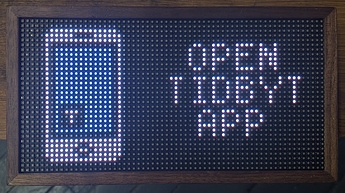 Now, open and login to the Tidbyt app on your phone (Android, iPhone). Select the option to Set up new Tidbyt. Your phone should now find and connect to your Tidbyt, and ask you for some details to get it up and running.
If everything goes well, you'll end up on a screen that looks like this: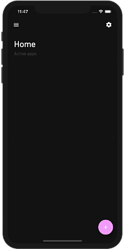 Tap on the + icon to see the apps that are available for your Tidbyt, and pick one to show.
That's pretty much it! Let us know if you run into any issues.