Overview
The Tidbyt mobile app now supports color selection natively!

To showcase the new feature, we've updated the Clock app to support changing the time color. Make sure you're on a mobile version of 1.243.0 or later to try it out.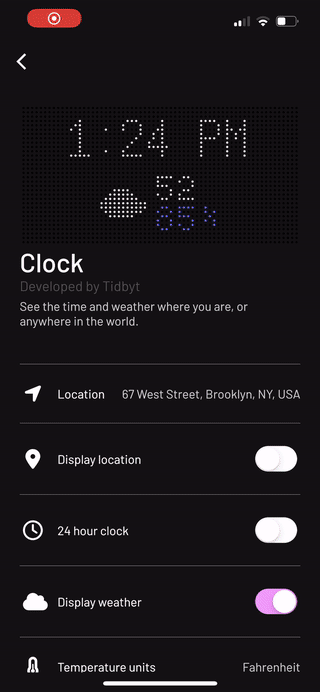 Developers
Are you a Tidbyt developer? Update pixlet to v0.25.2 or later to start using the new schema field. You can find examples on how to use the new field in the developer documentation at tidbyt.dev.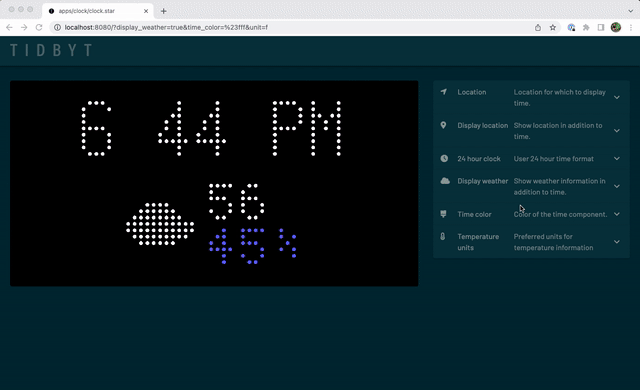 What do you think?
Discover a new favorite clock color? Want more apps to support color? Let us know your thoughts in the comments below.