Hello there! I just got my Tidbyt and love it!
One thing I want to do is integrate it with my Homey Pro ( Homey Pro - the world's most advanced smart home hub. ). Homey has a nice SDK for developing apps but it also has Homey scripts which allow you write JavaScript and execute it ( HomeyScript App for Homey | Homey ).
My goal for the integration is to have the ability to send Tidbyt messages from Homey. For instance, if someone opened the door have a notification.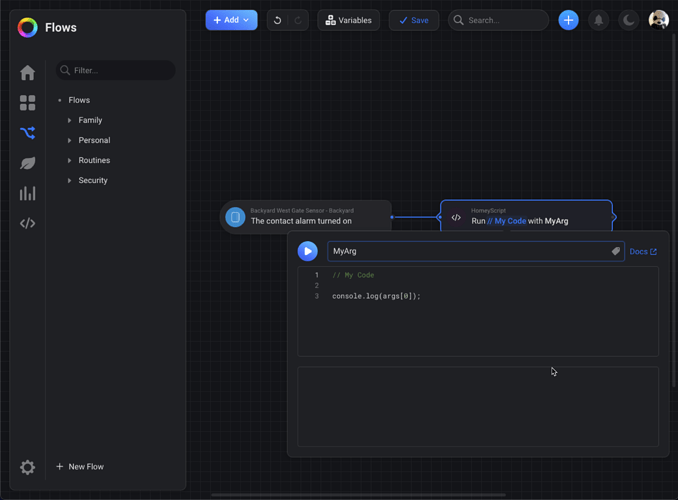 My initial thought was I can just call a REST API with a token and message and it would just show it but it doesn't seem to be that easy. I'm a developer so I should be able to piece this together but I was curious if anyone had any suggestions. Thanks!