Today is Thursday, Dec 1st and the Days till Christmas app says "22 days till Christmas." Who can fix this?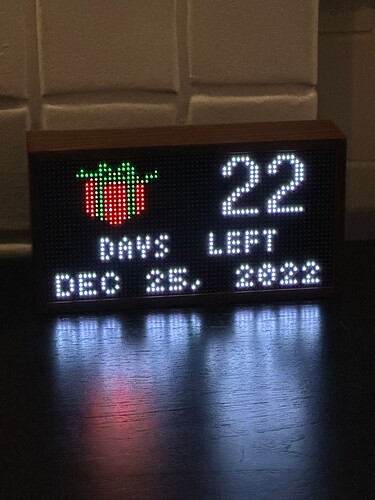 I think there's an interesting philosophical discussion here about what it means to have X days left until something. Like, if it's December 1st, and there's 22 days from December 2nd to 24th, does that mean there's 22 days until Christmas?

Anyway, I pushed out a fix to have the number of days better match what everyone actually expects. You should see the correct number of days soon.
Thank you!



My family will be happy.
I stopped using the app because of this. Thanks for fixing it!
Another note of this…
Today is Sun Dec 11, eastern timezone USA
It seems that the countdown updates early. Last night my daughter noticed it already said 14 days (it said 15 all day which was correct). This morning I got up and it still says 14 days (as it should).
Shouldn't this use the location we entered into the app to determine when to update (presumably midnight)? Anybody else seeing this?
Thanks
Might be adjusting GMT vs local timezone. I noticed late in the evening ET but not sure when it adjusted. But it's not just you.
Yup - at 7pm ET, 00:00GMT, the days remaining changed.
I saw a post on Discord that the app was updated late yesterday. I noticed just before going to bed it was still 13 days yesterday so it seems to be handling the time zone portion well, at least in the ET.