I coded Conway's Game of Life for Tidbyt. I don't have the hardware yet so I don't know how well this works for real, but it's good in emulator. It takes a few seconds to start as it pre-renders the frames.
Two versions: classic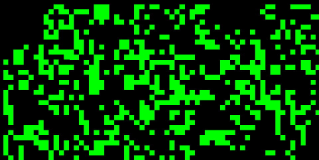 …and a "pretty" version where cells change colors as they age and decay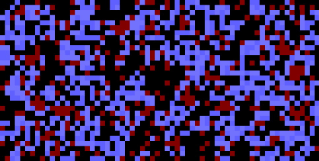 Neither Starlark nor the Tidbyt modules provide a random number function(!) to seed cells so I cheat by fetching them from random.org.
Code is at https://github.com/savetz/tidbyt-conways-game-of-life