Are you an NBA fan? Stay in the hoop with the newly released Basketball app that shows live scores on game day and conference standings throughout the week. Think this app is a slam dunk? Let us know in the comments below.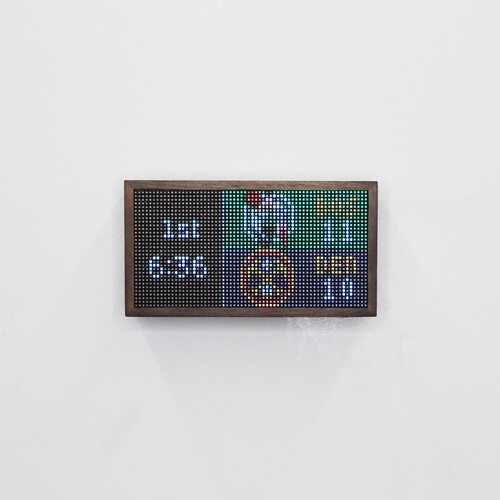 How do I get Basketball on my Tidbyt?
The Basketball app is available to all users through the Tidbyt mobile app. Search for 'Basketball', configure your favorite team, and add it to your Tidbyt.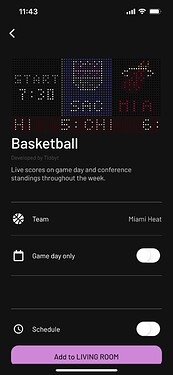 What sports are coming next?
Baseball covering the MLB is next up on our list. We have the team logos and colors ready and will be working on a baseball specific game day view in the coming weeks. Have thoughts about what you want to see on a Baseball app? Let us know in the comments below.